Mel & Bill: "Hi!"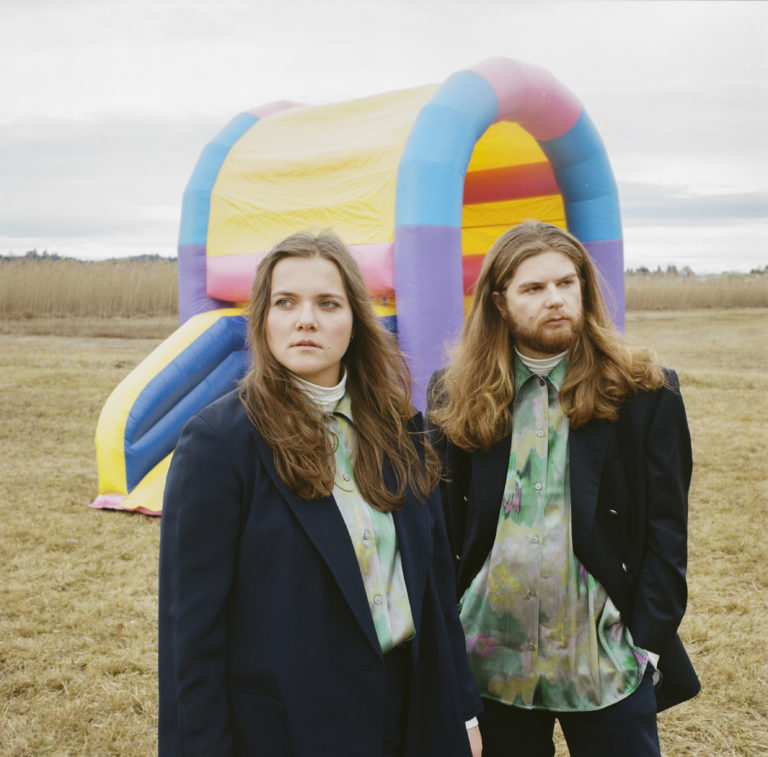 Band Bio
It all started in spring 2018, when Mel was hired as a theatre musician, not realizing and not informed about the directors sound-plans. He wanted electronic music as well as vocals for the piece. Learning about this the day before rehearsals started, Mel panicked. She had absolutely no knowledge of synthesizers and drum machines. Bill, who was like Mel, studying Fine Arts at the Zurich University of the Arts at the time, caught the musician on the tram home that night. She told him about the difficulties, so that he spontaneously decided to join the project as a second musician. Bill had all the electronic instruments as well as the know-how, while Mel was able to enchant the audience with her voice and words. The two eventually created their first piece together and fell musically in love from the first note they played together. It was clear to both of them that they wanted to work and create as a team and so mischgewebe was born and ready to take off.
Since late 2018, Bill and Mel have played over 80 shows all over Switzerland, recorded their first album and have written and performed music for various theaters. The winners of the well known newcomer-contest BandXOst 2019, cover the whole range of emotions in their live shows. From energetic to trippy to tenderly melancholic – with their dark electro-pop, the duo from eastern Switzerland seduces to drift away and forget that time is passing. Their debut album VIOLET has been released on May 7th 2021 on the Zurich label Lauter.
The album title VIOLET (German: Veilchen) symbolises the approach as well as the future wishes of the band. mischgewebe is a constantly growing flower that spreads, multiplies, changes and above all enchants the viewers / listeners. Bill and Mel are currently touring all around Switzerland.